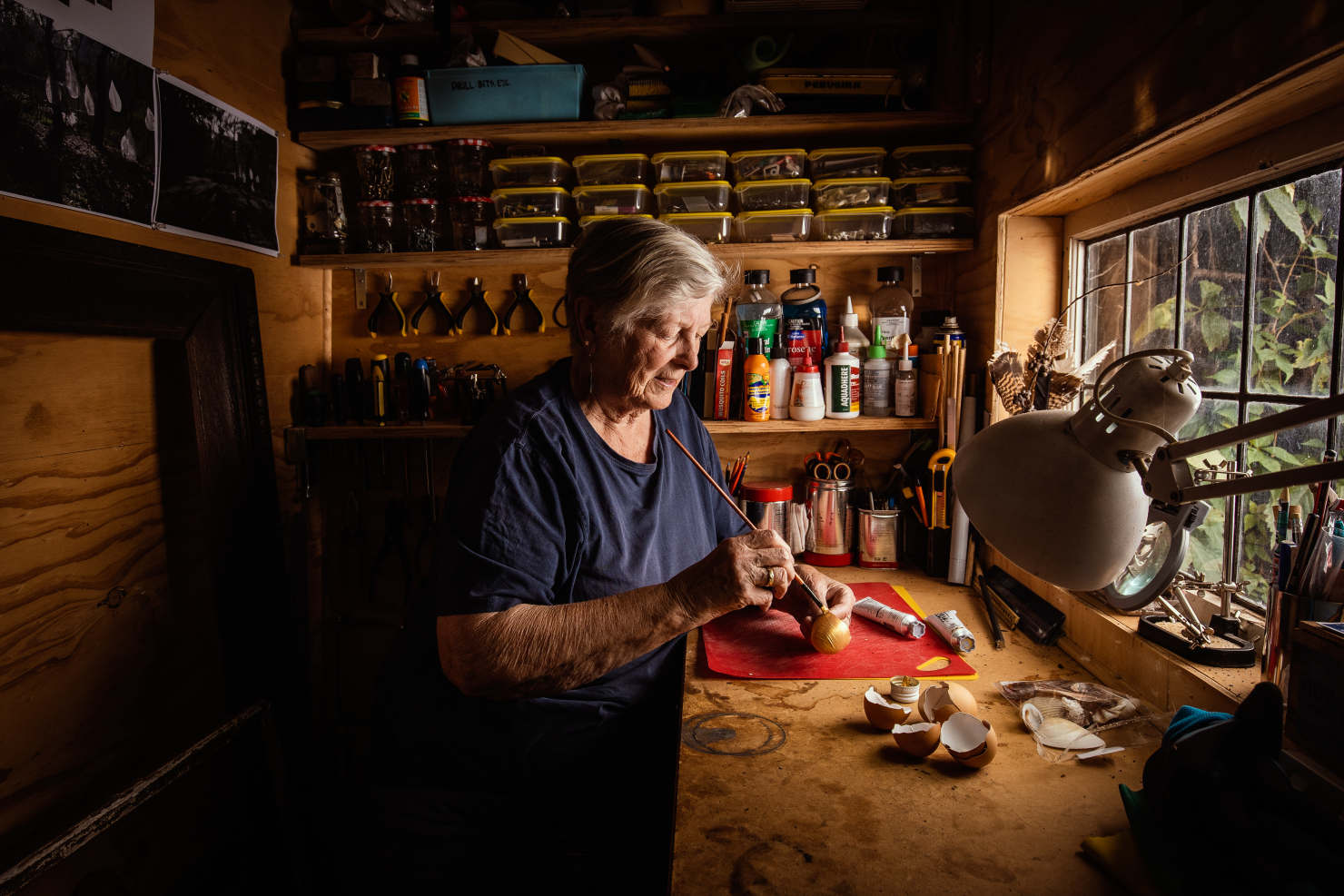 Article published in The Age, written by Jewel Topsfield.
Artist Mig Dann was 81 when she was awarded a PhD from the School of Art at RMIT University.
Dann, who worked for David Bowie in Paris and New York in the 1970s, had been making sculptures for decades, but had never been to art school or thought of herself as an artist.
"I was about 70 when my stepson's girlfriend said to me one day, 'Why don't you go to art school? Then you won't have to work in your backyard'. I kind of pooh-poohed it. I guess secretly I was excited by the idea, but I didn't really let myself think that it was a possibility because I thought, you know, I'm old. Although I wasn't as old as I am now."
Dann is one of 20 women born before 1947 profiled in Time of Our Lives, a book that celebrates the late-life achievements of women and challenges the stereotype that older people are a burden on the community.
In 2011 Dann enrolled in a Bachelor of Fine Arts and discovered her long and rich life not only fascinated staff and students but helped inform her art.
"I got very good critiques around my work, but also I could tell from the kind of work that I was doing and the thinking around the work that my lived experience really contributed to what I was doing," she says.
In the 1970s Dann had been an assistant to Billy Kluver, the founder of Experiments in Art and Technology, who worked with artists in New York including Robert Rauschenberg, Andy Warhol and Robert Whitman.
Dann was described by RMIT academics as "living art history". One of her mentors invited her to put in a proposal for a practice-led PhD, which she completed last year.
"My fear about being out of place as an older student was a non-event."
Time of Our Lives author Dr Maggie Kirkman says the book poses a simple challenge – to see old age as an opportunity to continue learning rather than a dreaded tragedy.
"I'm 75 and I'm fine with being called an old woman. I'm proud to have got this far and to be still going," she says. "I would like young people to look forward to complicated and interesting lives and to be interested in people who have achieved them."
Kirkman, a psychologist and senior research fellow at Monash University, says casual ageism is entrenched in our society. Older women are often addressed in patronising terms such as "dear" and "young lady" and a man who expresses concern is told to "stop being such an old woman".
"I think old women have that feeling all the time that they're completely overlooked," Kirkman says.
"Old women in shops find themselves being ignored as though there is empty air where they're standing."
Read the full article here.